image credit: One Big Photo
Krissie reviewed the motion-trigger camera images from Sápmi. "Damn," she thought out loud, "it's reindeer in sheep's clothing."
She turned to Skyr, who was munching on a candy cane (against Hermey's orders): "HtF are we going to corral them in this time," she asked petulantly.
Skyr sighed; Kris was ever the Hallmark drama queen. And, really, not all that bright a light.
"We have options, depends on which storybook ending you want to emulate. And, in sheep mode, it should be easier to get them to play 'take me to your leader' at the games." She switched her candy for a cigar, and swinging her Ugg-clad feet up on Krissie's desk, added "Besides, it's not even the nightmare before yet."
Captured for mlmm photo challenge #383: "sheep train."
Sources of names, places, events:
title: sheep in Sámi [language]
Krissie is a gender-bending Kringle of various Christmas stories fame
A t-shirt for the Norwegian Labour Party. From top to bottom: Northern Saami, Lule Saami, and Southern Saami.
Sápmi is aanaarsämikielâ, "the Inari (Aanaar) Sámi language" spoken in the region of Lapland, Finland, (thought by some to be the actual home of Santa's elves and reindeer)
Skyr is short for Skyrjarmur, an Icelandic elf name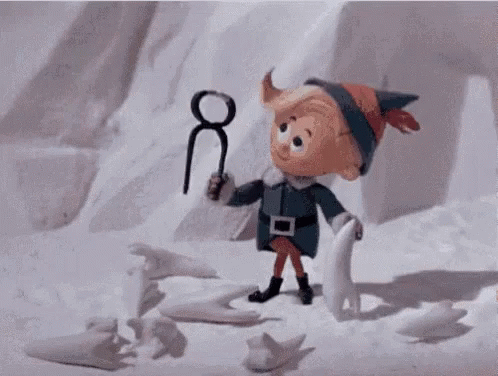 Hermey was the "misfit" elf from the classic stop-motion animated tale, Rudolf the Red-Nosed Reindeer, based on a hit Gene Autry song.
"Hallmark drama queen" is a riff on the Hallmark Channel's endless Christmas romantic movies
"take me to your leader" is the iconic line spoken by Marvin the Martian in Bugs Bunny cartoons
"the games" comes from an Olympics' style competition, the Reindeer Games, in the Claymation Robbie the Reindeer and Hooves of Fire
"the nightmare before" is from the title Tim Burton's very strange animated film, The Nightmare Before Christmas