The following images are from Dunn Hair Presents: the history of hairdressing
18th century wig making tools: think Marie Antionette's high and powdered do
Hair tongs pioneered by Marcel (French process invented in 1872) and requiring heating over a flame
Hair tongs and 20th century paraffin heater
early electric permanent waving machine: process could take up to 10 hours to do the whole head!
another electric permanent wave machine (early 20th c)
The following images are from the Smithsonian Institute's/ collection of health, hygiene and beauty items. The Smithsonian has a surprisingly large number of items in the health, hygiene and beauty categories dating back into the 1800s. Interesting essays accompany sub-categories of images such as hair care; cure-alls and salves; bathing (body soaps and cleansers); baby products; and feminine hygiene products. The essays place the items within historical, cultural, and social context. Well worth a virtual trip to the museum!
For African-American women, often the emphasis was on straightening hair (these products are from African-American owned companies — the owners were often women):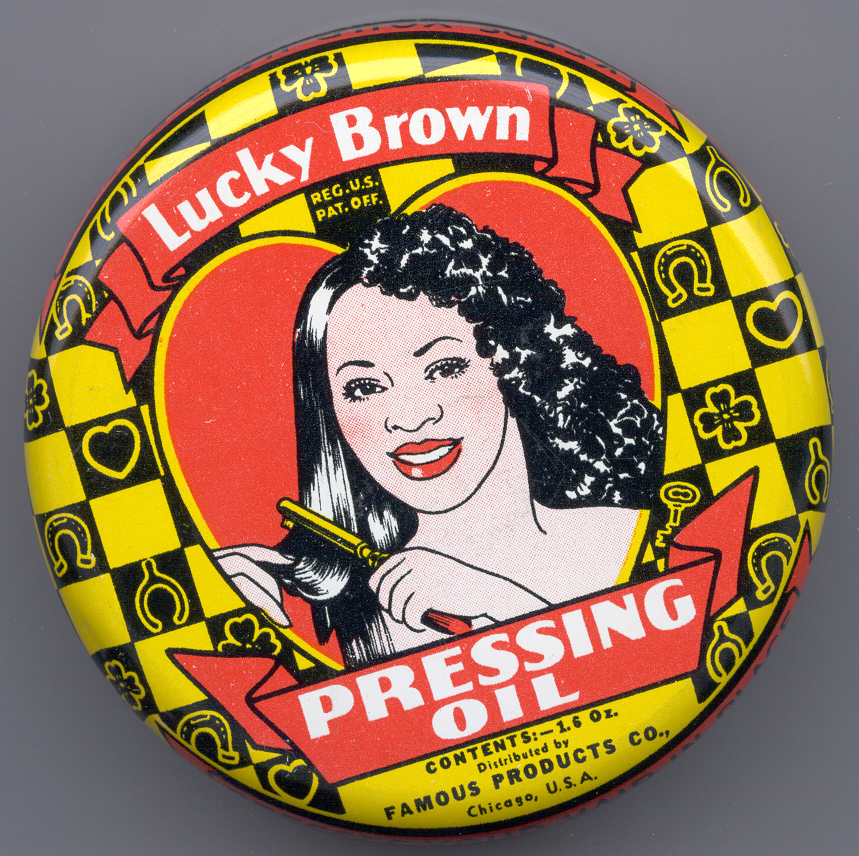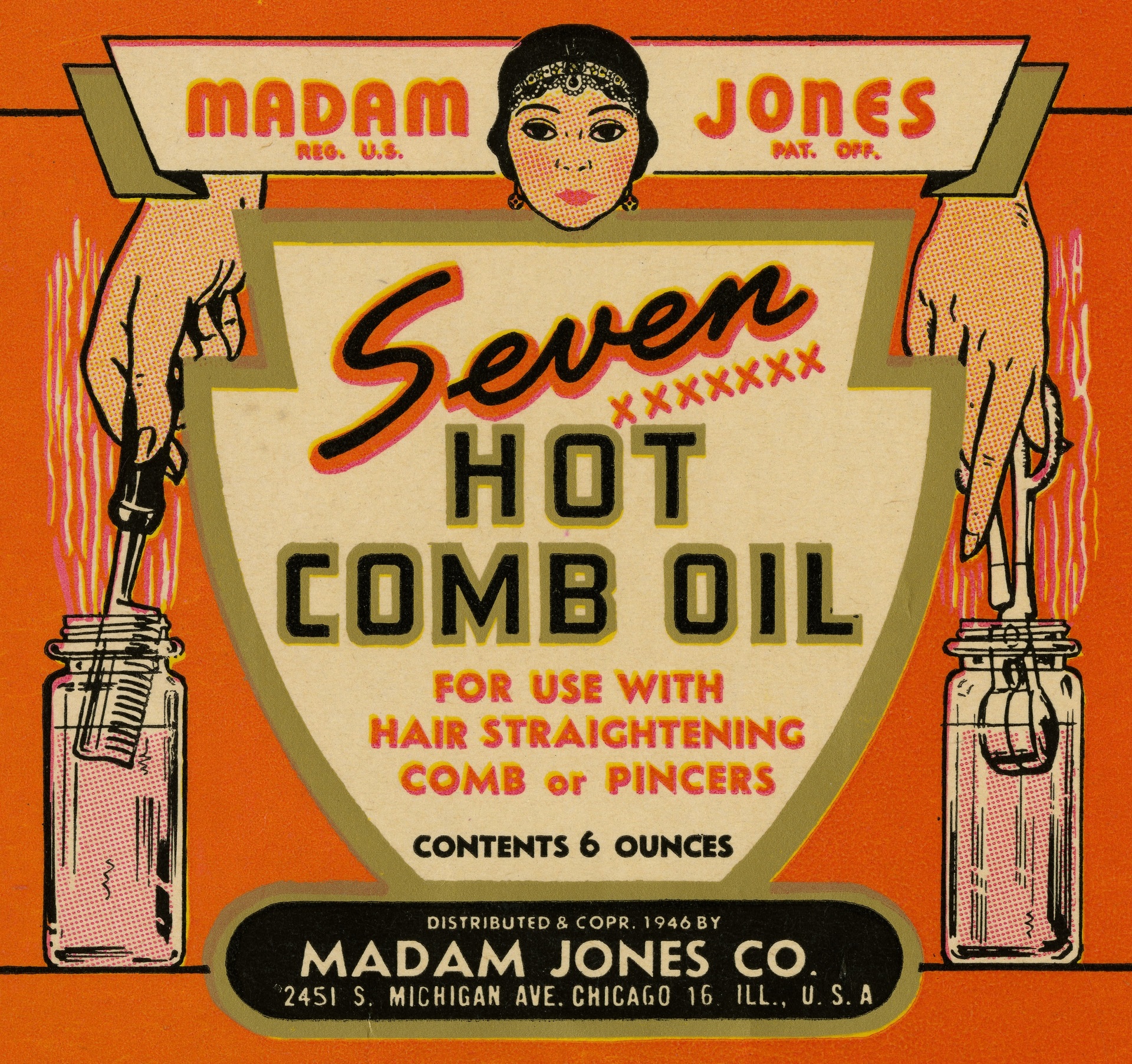 By the 1960s and 70's, African-American women often chose more "natural" hair styles; this change is noted in the products available. (note: this is not necessarily "natural" as defined in the 2000s)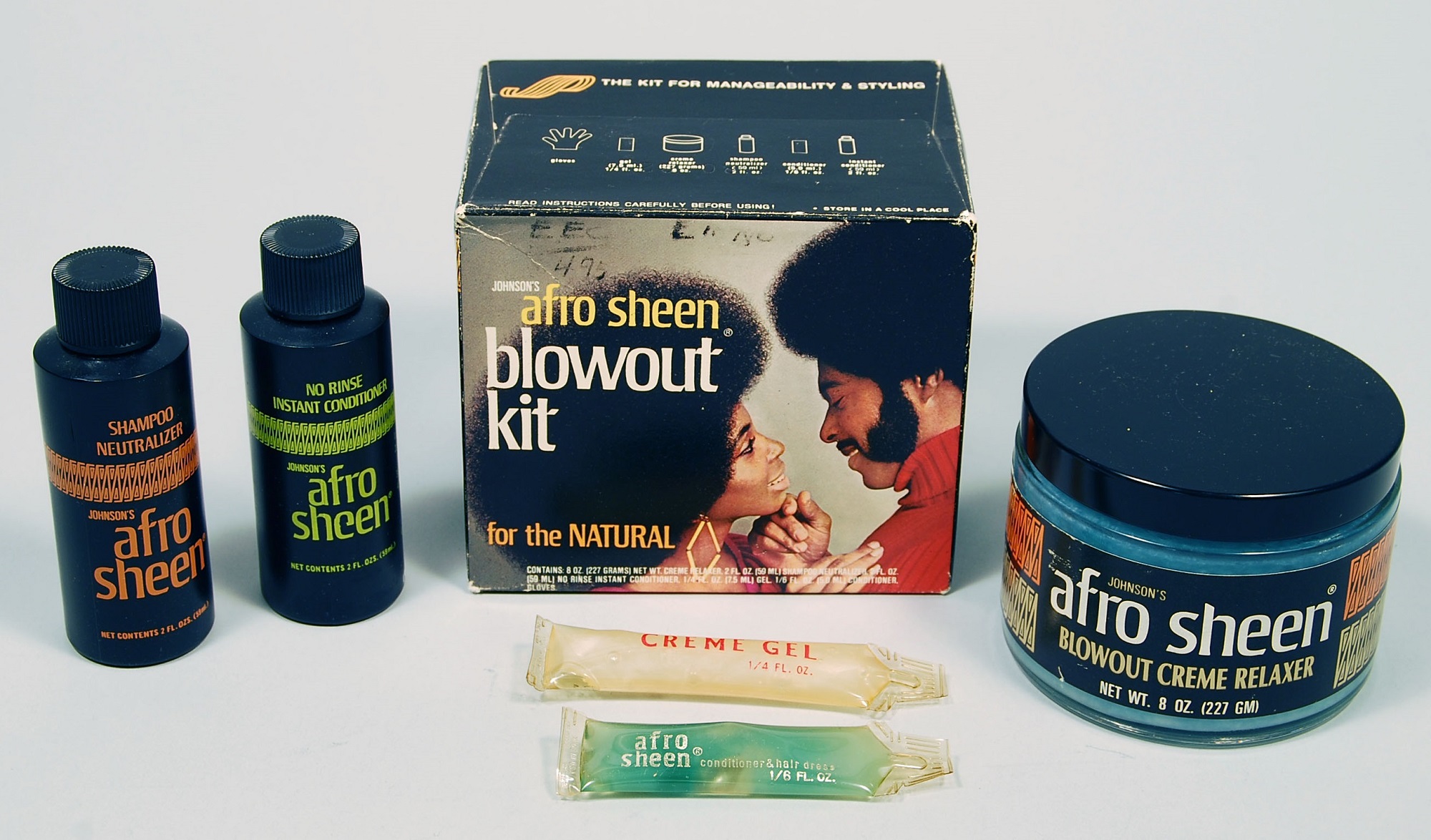 Oh, the things our foremothers did in the name of fashion and beauty! And, these are just the commercial products . . . !
For more on the Smithsonian and women's history, see: because of her story
feature image: Smithsonian Institute