Images of 1870's style women's bathing costumes from the Metropolitan Museum of Art, Costume Institute.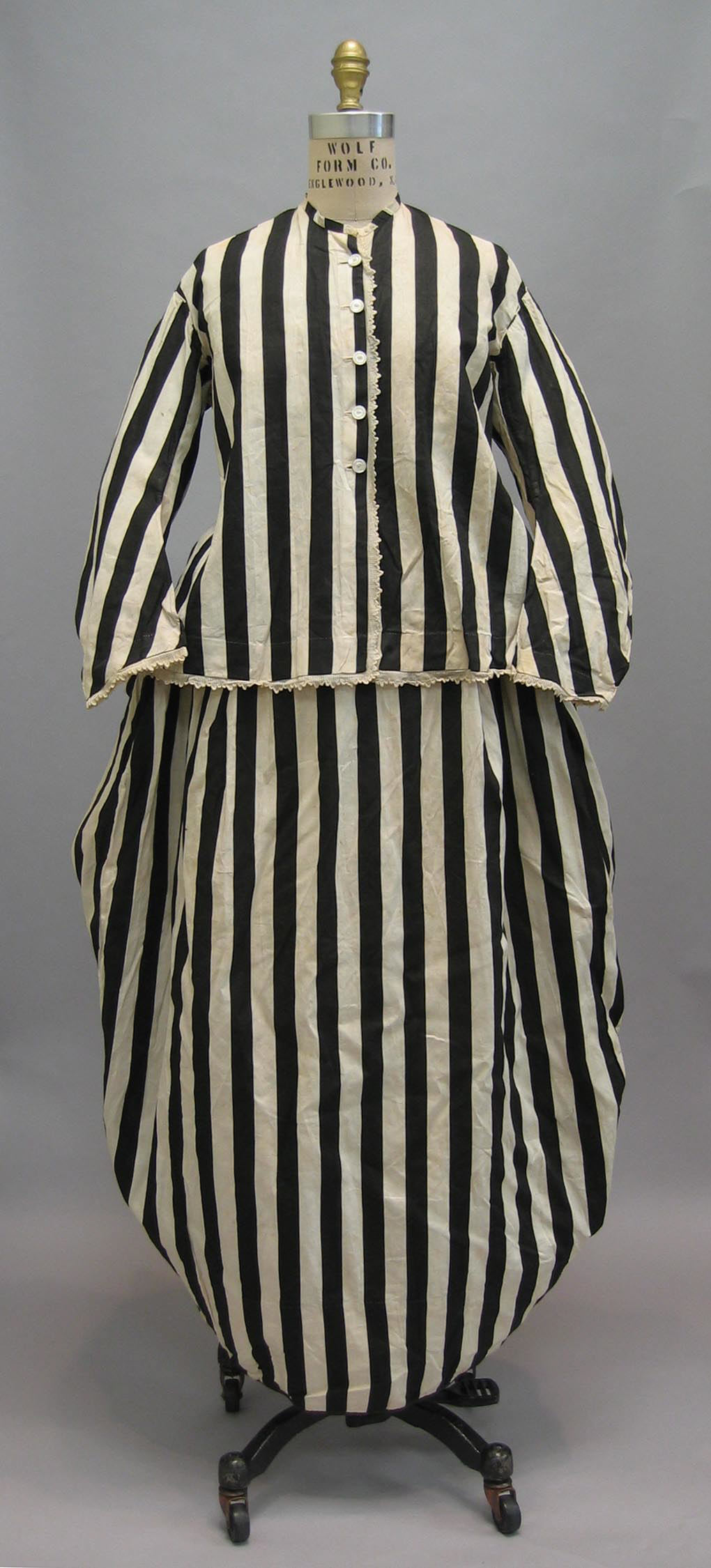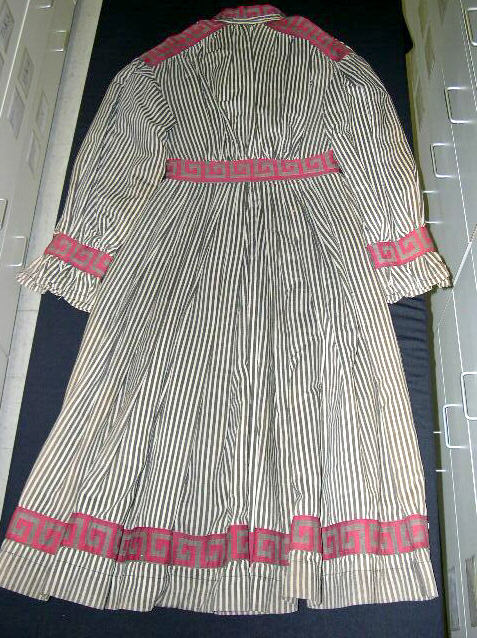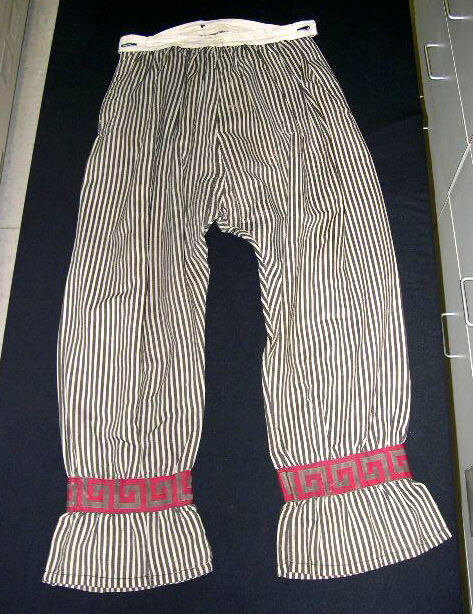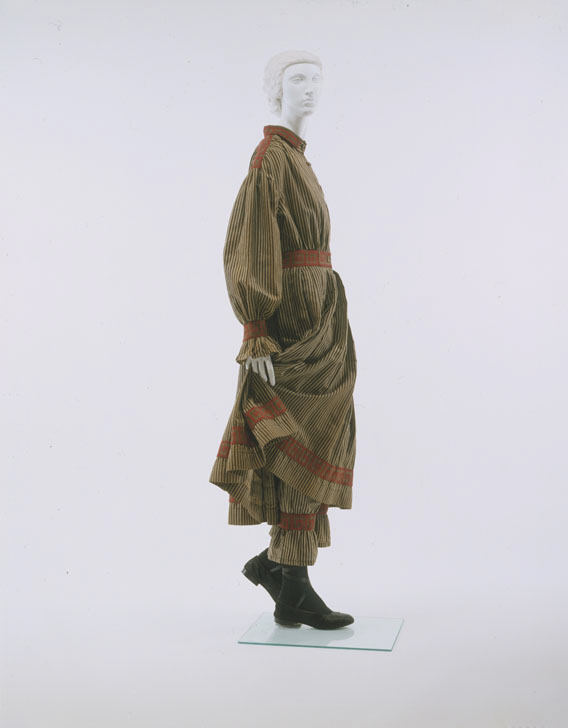 In the bathing costume shown here, the connection to the natural and healthful life of '"sport" associated with the ancient Greeks is especially apt. Of course, the wool cloth, heavy and hardly buoyant when wet, was not appropriate for vigorous water sports. Rather it was meant for what was considered the more feminine activity of '"bathing," a simple immersion that allowed for some bobbing or a few strokes without any real possibility of sustained swimming." Metropolitan Museum
Bathing costumes were made of wool or flannel — fabrics that wouldn't become transparent when wet. Weights were sewn into the hems to keep the outfits from rising up in the water. Modesty, decency and decorum were paramount to the Victorian woman visiting the beach.
Women wore double suits: a gown from shoulder to knees (or longer) plus a set of trousers, or bloomers with stockings underneath as leggings down to the ankles. These bathing dresses might be made of up to 9 yards of fabric.
Can you imagine the shock and horror experienced by a woman, decked out in one of these Victorian bathing costume should she somehow be transported to a 2019 beach? Or perhaps the delight at being able to actually swim, and feel the sun, sand, and ocean against her bare skin?
For more of the history of the "bathing costume"/swim suit see, for example: